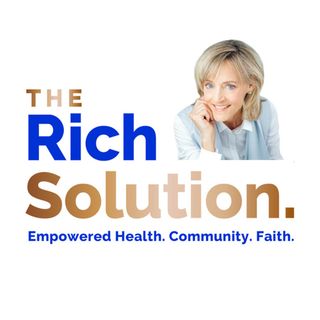 The Rich Solution with Gwen Rich
Your passionate purpose is waiting for you on the other side of your struggle.

Using a combination of mindset, disciplined health protocols, and a little bit of faith, Gwen defied incurable cancer. She systematized her journey and has made it her mission to teach you the tools to take a proactive approach to surviving breast cancer, reducing your risks of a cancer diagnosis or reoccurrence.